Suicide prevention group hosts fundraiser
By Melina Schaefer, Garrett's Space Communications Coordinator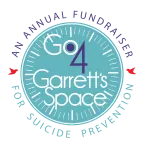 Garrett's Space, (https://www.garrettsspace.org/) a suicide prevention nonprofit, is hosting Go4GarrettsSpace, a fundraiser on August 25 that will feature moving speeches from individuals touched by suicide and recorded testimonials from well-known figures in the entertainment space including actress Lucy Liu; J. Smooth-Cameron, who played the role of Gerri on the hit television show Succession; and Phillipa Soo, who played the role of Eliza opposite Lin-Manuel Miranda in Hamilton. There will also be live performances from a variety of musicians, singing groups, and Broadway performers as well as a variety of fitness classes.
Funds raised for the event will go towards a Wellness Group for young adults which Garrett's Space has offered for the past two years, as well as a non-medical, holistically-focused residential center. The center will be a refuge for young people struggling with depression and anxiety, where residents can engage in healthy activities like yoga, meditation, nutritious cooking, art, and music while also participating in support groups with peers. The Garrett's Space model is based on an understanding of what young people need most right now: connections, improved self-worth, coping strategies, and tools to get through challenging times, and hope that things can get better. It's a model that the organization hopes will be replicated nationwide, significantly expanding mental health resources.
The work of Garrett's Space is more important now than ever. According to the Centers for Disease Control and Prevention, suicide is the second leading cause of death among youth age 15–24. Additionally, two national surveys found that 70% of young adults ages 18–24 reported being moderately to severely depressed.
Garrett's Space was founded by Julie and Scott Halpert in 2017 when they lost their son Garrett to suicide at age 23. The Halperts, who are members of Temple Beth Emeth, had observed firsthand the gaps that existed in the healthcare system for young people facing mental health challenges. They resolved to fill those gaps. "Young adults are struggling now more than ever," said Scott, "and our Wellness Programming is already making a difference in the lives of our participants. There's never been a greater need for our support option."
The Go4GarrettsSpace event is an opportunity for the community to come together to raise funds for Garrett's Space's important work, enjoy performances by talented artists, and engage in the healing activities that the residential center will provide. This festive evening full of music, movement, and celebration promises to leave attendees feeling the power of mutual care and kindness. "Garrett's Space is all about connections so we're thrilled that, after three years, we can gather in person to celebrate the strides that Garrett's Space has made and the value we'll bring to the community with our residential center," said Julie Halpert. "We're looking forward to hosting both an inspirational and entertaining event."
The inaugural "Spirit of Garrett" award will be presented at the event to Ellie Serras, owner of the property that Garrett's Space hopes to acquire for its residential center. There will also be an online auction with over 100 items from local businesses.
The Go4Garrett'sSpace event is on August 25 from 6 to 10 p.m. at the Morris Lawrence Building on the Washtenaw Community College Campus. Light refreshments, beer, wine, and non-alcoholic beverages will be served. The event will also be livestreamed for those who cannot attend in person. Tickets will be available on our website beginning in mid-July. Head to the website for more information and to purchase tickets: https://www.garrettsspace.org/go4.
Please consider attending this event to support this important new mental health support resource. Together, we can make a difference and help prevent suicides among young people.